On February 19th-20th I attended Way up North 2.0 – Europe's Wedding Photography Conference. It was the first time when this event was broadcast online. This conference brought back memories.
In 2014, when Nordica guys announced Way Up North 2015  photo summit I was so excited. So many great names in the speakers list, the best of the best wedding photographers. And the event takes place in Stockholm. Almost next door. The only thing I was worried about – the price of the event ticket + plane tickets, hotel and other travel costs. It was too hard to resist and speakers: Andria Lindquist, Ben & Erin Chrisman, Ed Peers, Fer Juaristi, James Moes, Jasmine Star, Jonas Peterson, Kat Williams, Nessa K, and Samm Blake. They are too good to miss them out and definitely I would have felt sorry if I had not gone to this event so close to Lithuania. After long thinking, discussions I invited my dear friend Diana to travel and learn together, share a hotel room, and our free time exploring the city.
Our journey to Stockholm stared at 6:50 am, on 12th in October 2015. We decided to have free time too, in order to explore the city.  When we landed we took a train to a city center. Left our suitcase at the hotel and started to explore. Since we already planned everything in advance, on that day also had a photo shoot. I found a wonderful couple – Ilona and Tadas. They were already living in Stockholm and showed me everything around. After the photo shoot, I visited Fotografiska. This must-see photography museum! I left speechless.  In the evening, when I returned to the hotel room, I could barely feel my legs. However managed to go to the event place to register.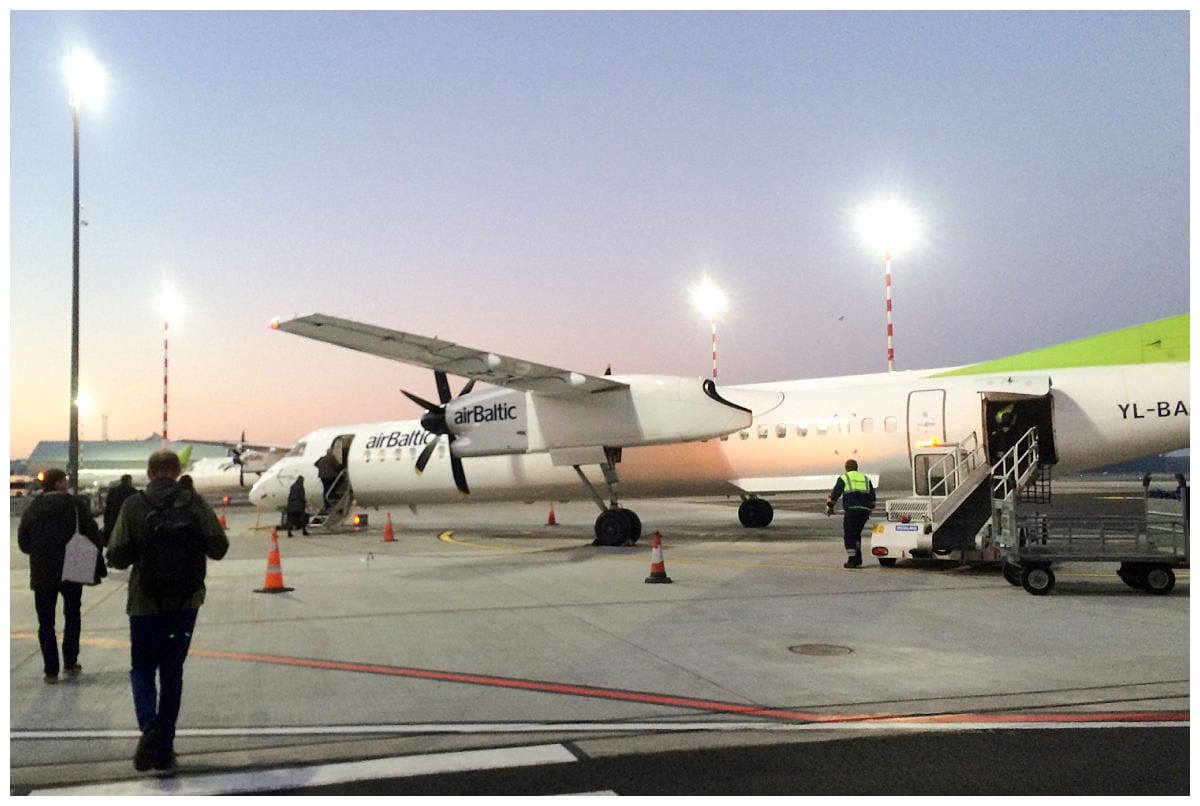 After a good night sleep, the day had come! 500 great photographers and 11 Top wedding photographers from all around the world gathered in  Skandia Teatern where was no WiFi. And it turned out to be a great thing – we had a full attention on the artist talks.
However, this wasn't an average photography workshop. It wasn't about technical intricacies. No one mentioned what camera or lenses they used because it really doesn't matter. It is so much more than just that. It was a refreshing experience, proving that the international wedding photographer community is an incredible bunch of people!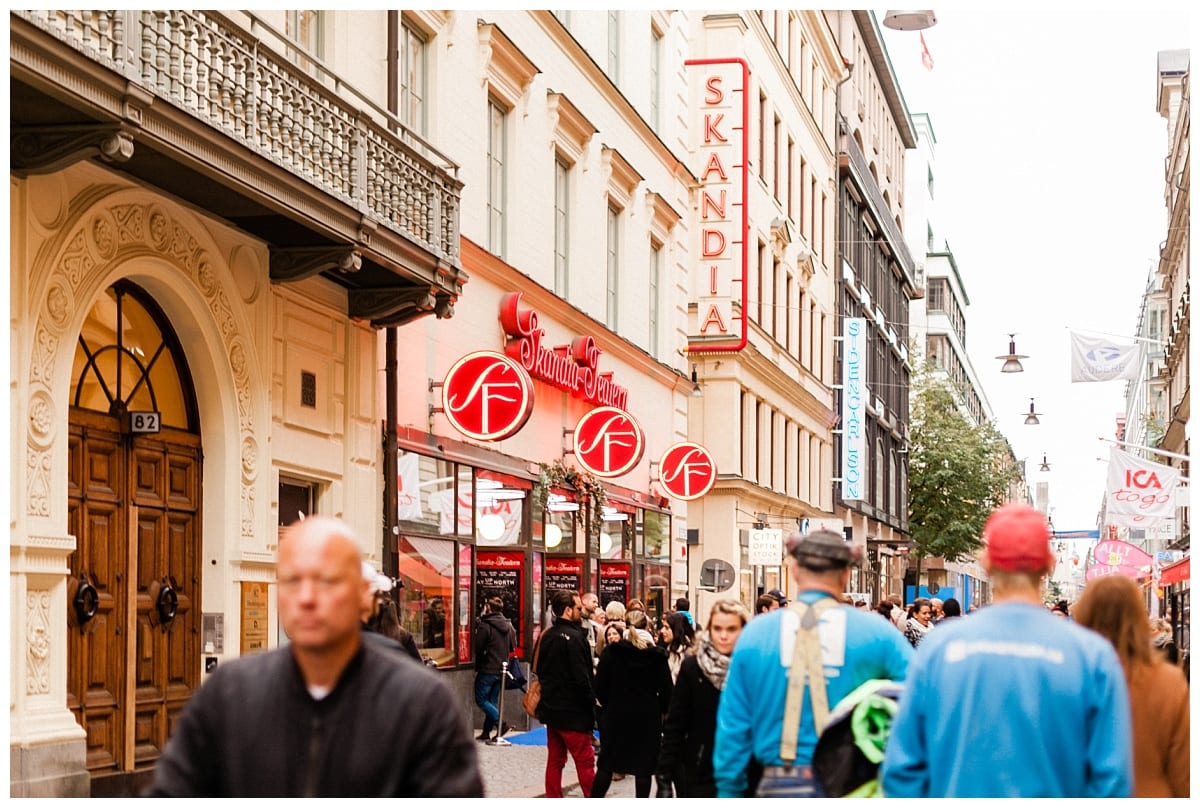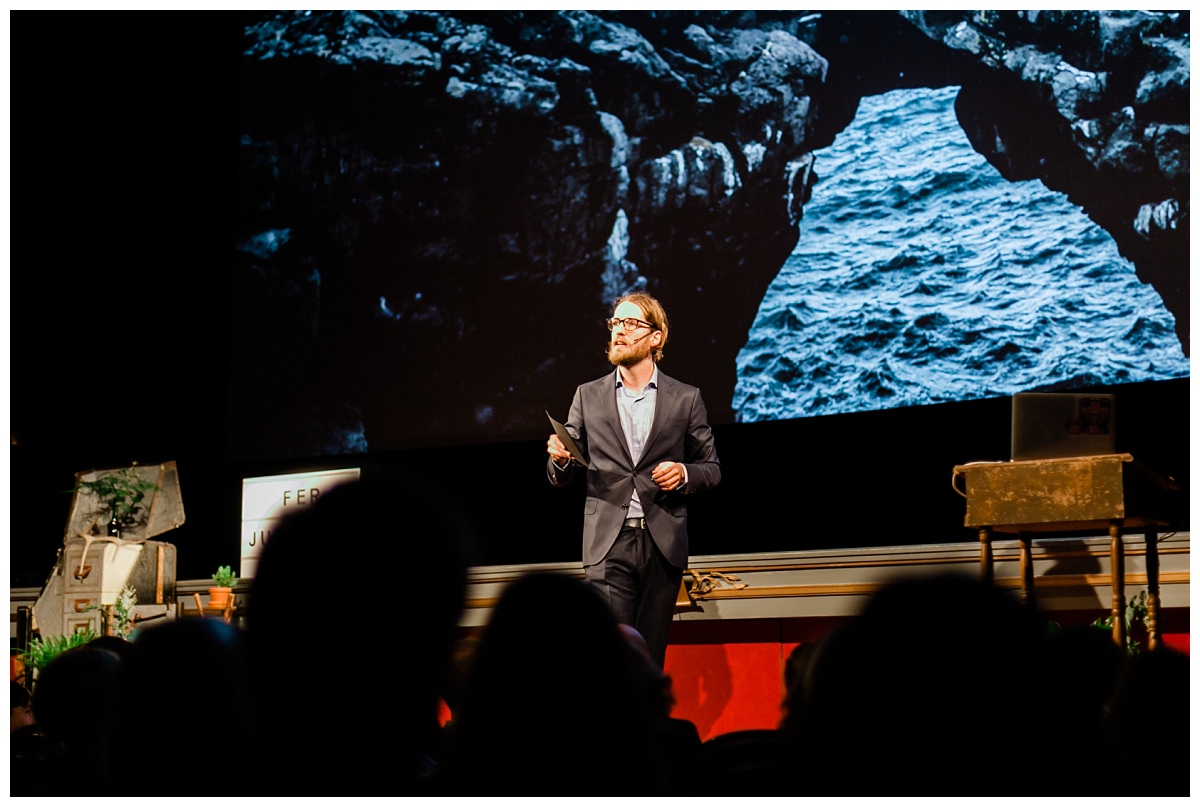 Fer Juristi was the first speaker. The biggest takeaways were:
Practice every day – not just once a week;
Find another way to capture love;
Love is more than a f*****g kiss;
Laugh and cry while taking photos;
Anticipate the moment;
Look for extraordinary in the ordinary;
Look for the harmony between the foreground and background;
Surround yourself with people who believe in you, people that challenge and motivates you. 
James Moes – a quiet stranger from the United States.  Good thoughts:
Curation at its core is about what you love;
If you play the game, prepare to lose;
Grow as a craftsman/explorer of light;
The wedding day is not the best day of your life, but the beggining of the best times of their life.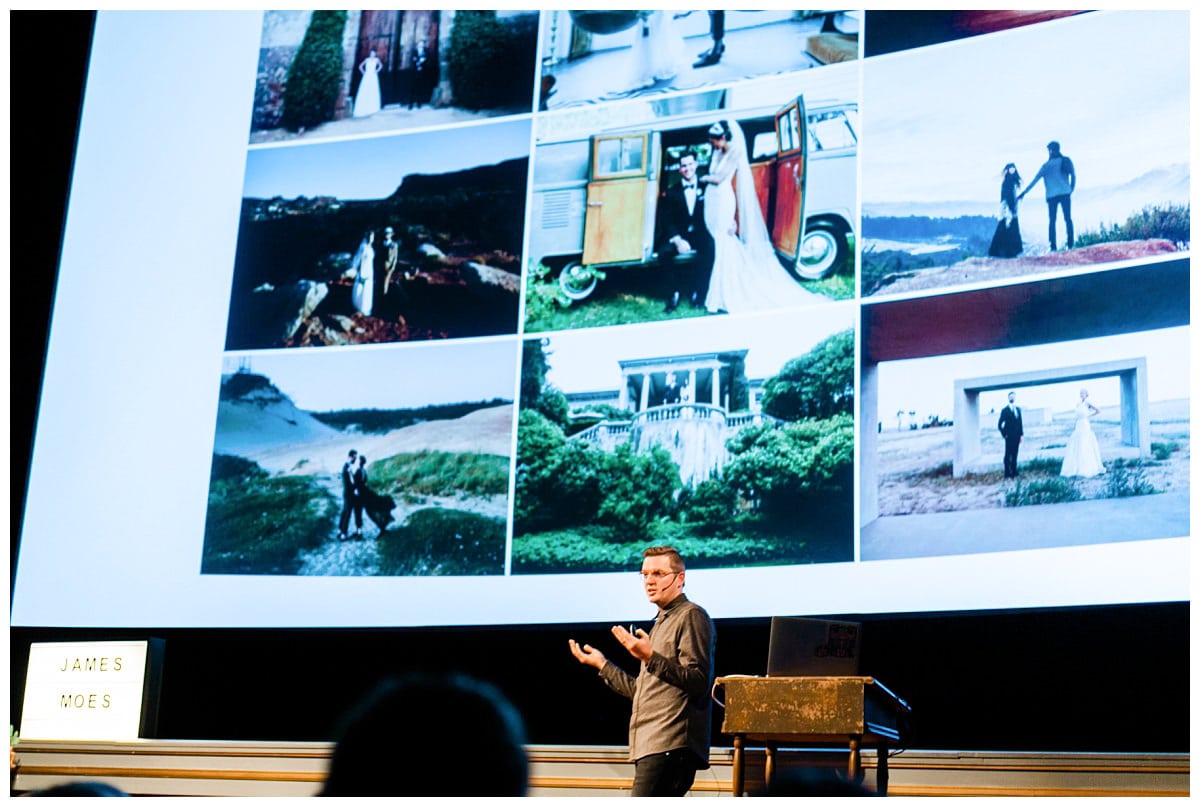 Nessa K – Light is the king! Her speech was one of the technical ones:
Find the light and put some face in it;
Better grainy, but not blurry.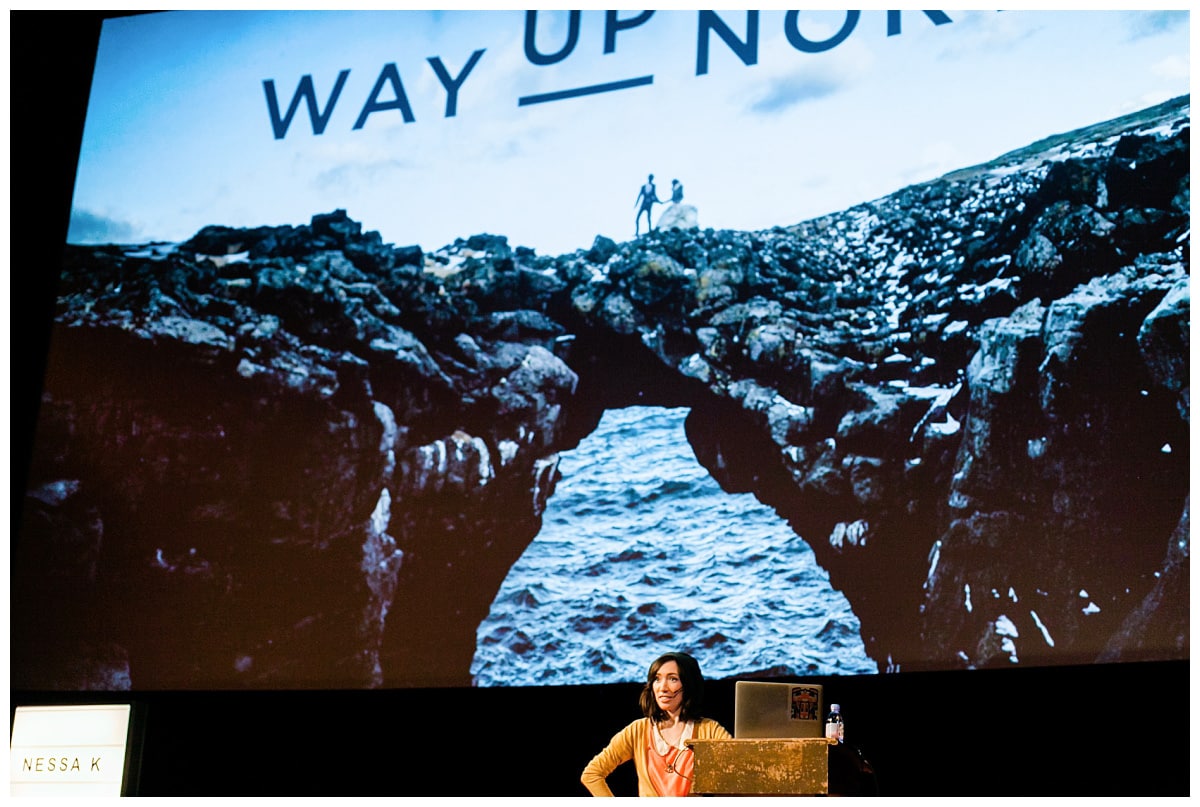 Kat Williams – She is not a wedding photographer, but she has a wedding blog – Rock'n'roll Brides.
Blogging is still the  easiest and cheapest way to book the right client for you.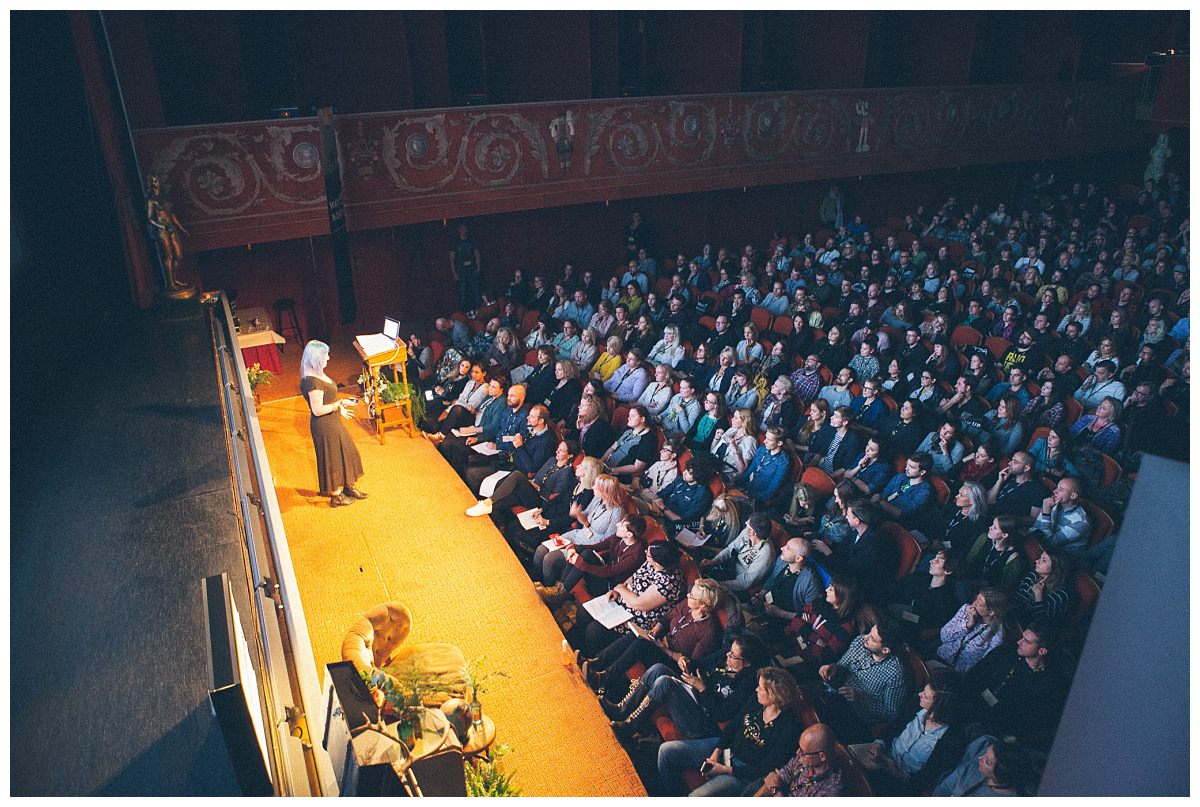 Ed Peers  – destination wedding photographer:
Every wedding is an adventure;
"Traveling makes you modest, you see what a tiny place you occupy in the world". – G.Flaubert;
"Not until we are lost do we begin to understand ourselves." – Henry David Thoreau;
Give people the reason to fly you around the world;
Take care of your clients, they are biggest asset of your business.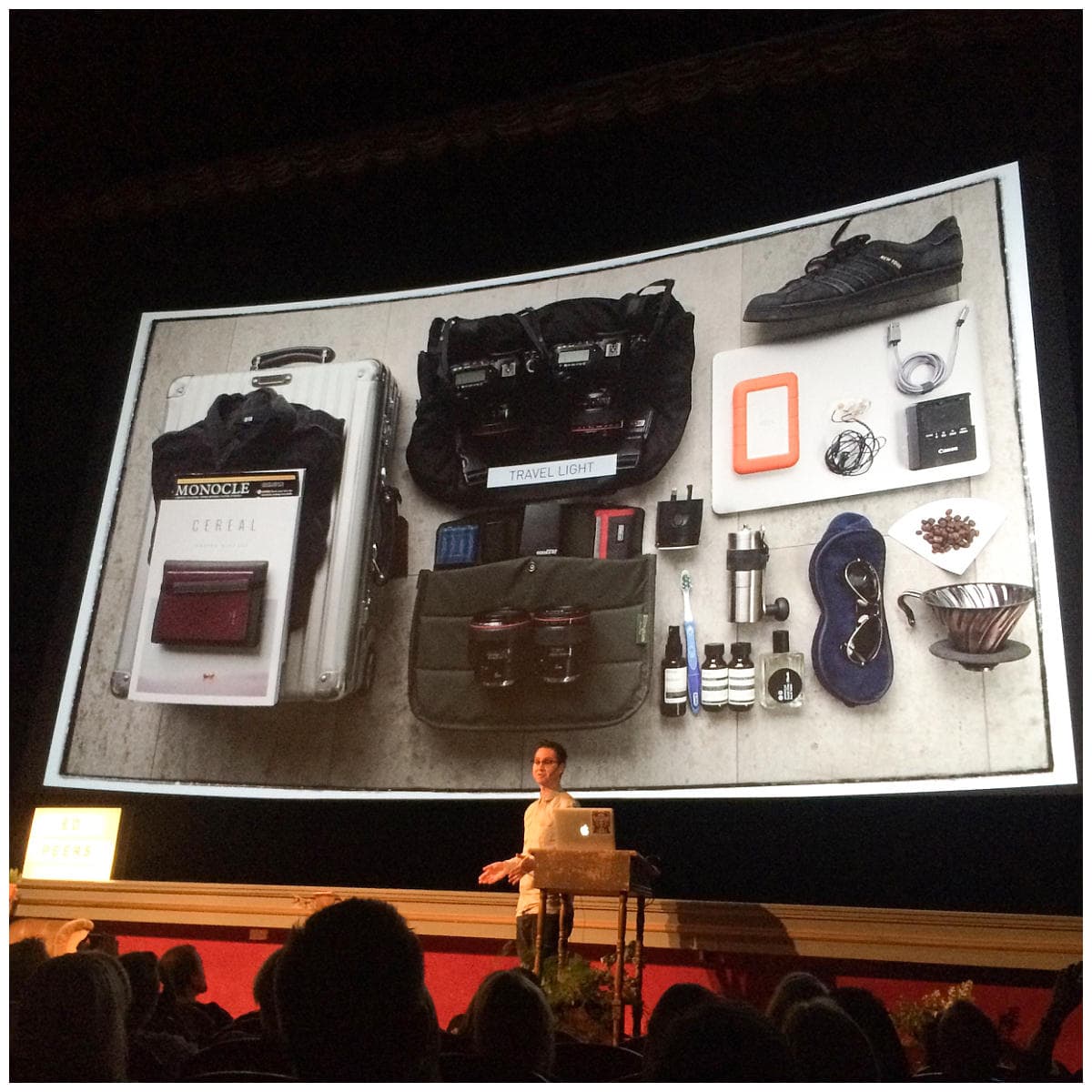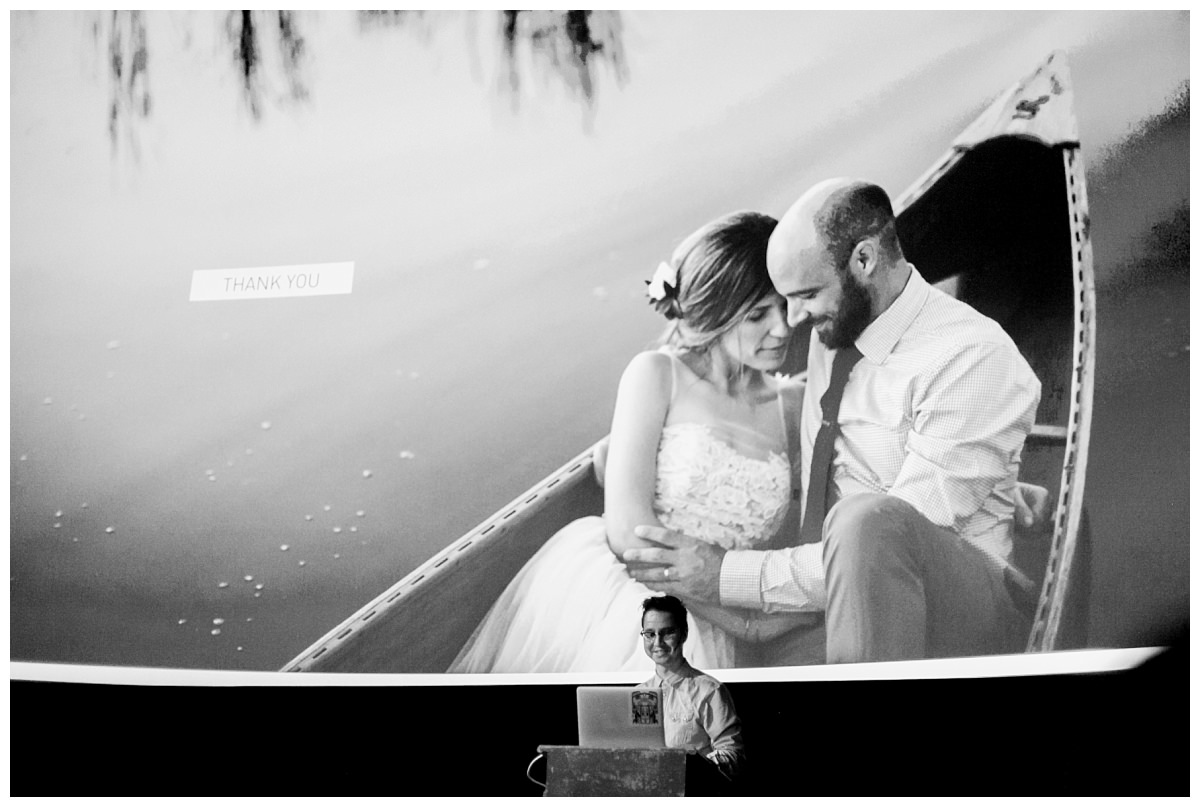 Comparison is the killer of creativity;
5 magical words which define you as a photographer;
Break free of posing, let go of control. Let genuine and authentic happen;
Give permission to the clients to be themselves.
And just like that, with short breaks, the first presentation day was over.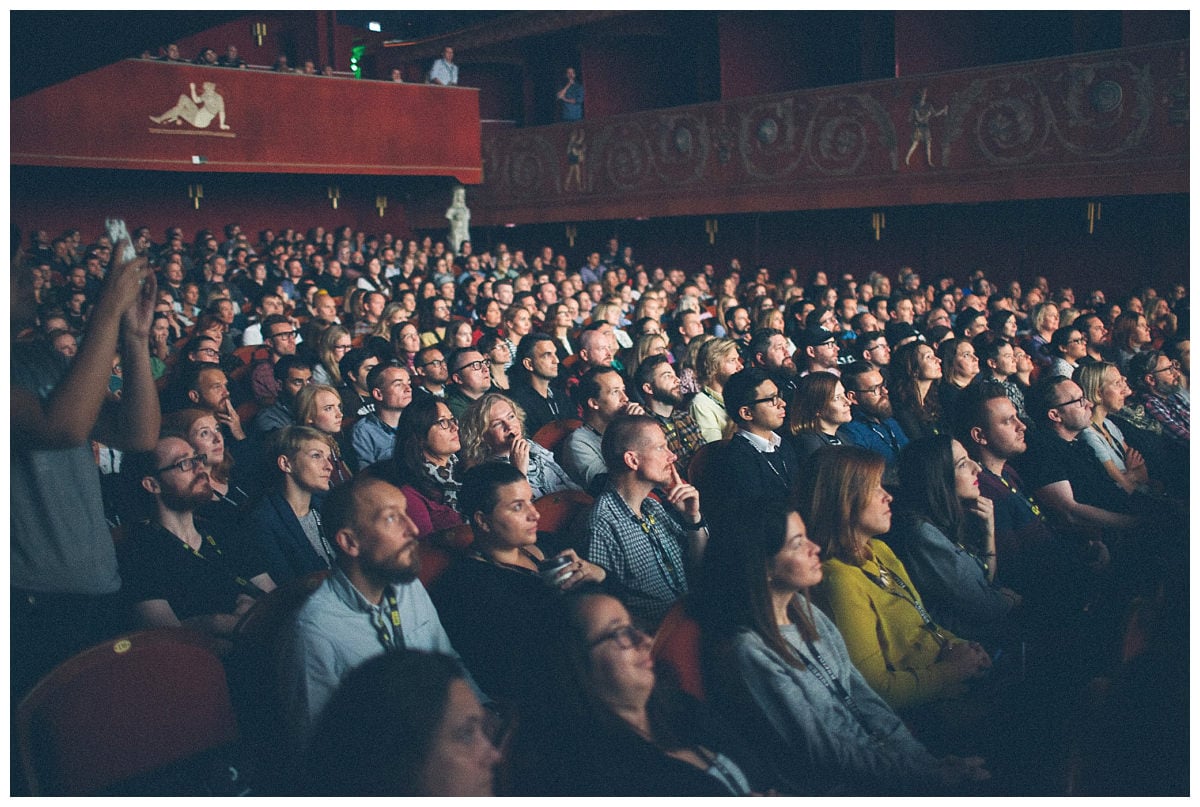 Second day's opening speech was Andria Lindquist – her topic was about the client experience:
There must be more than just great wedding pictures;
Be your own consumer.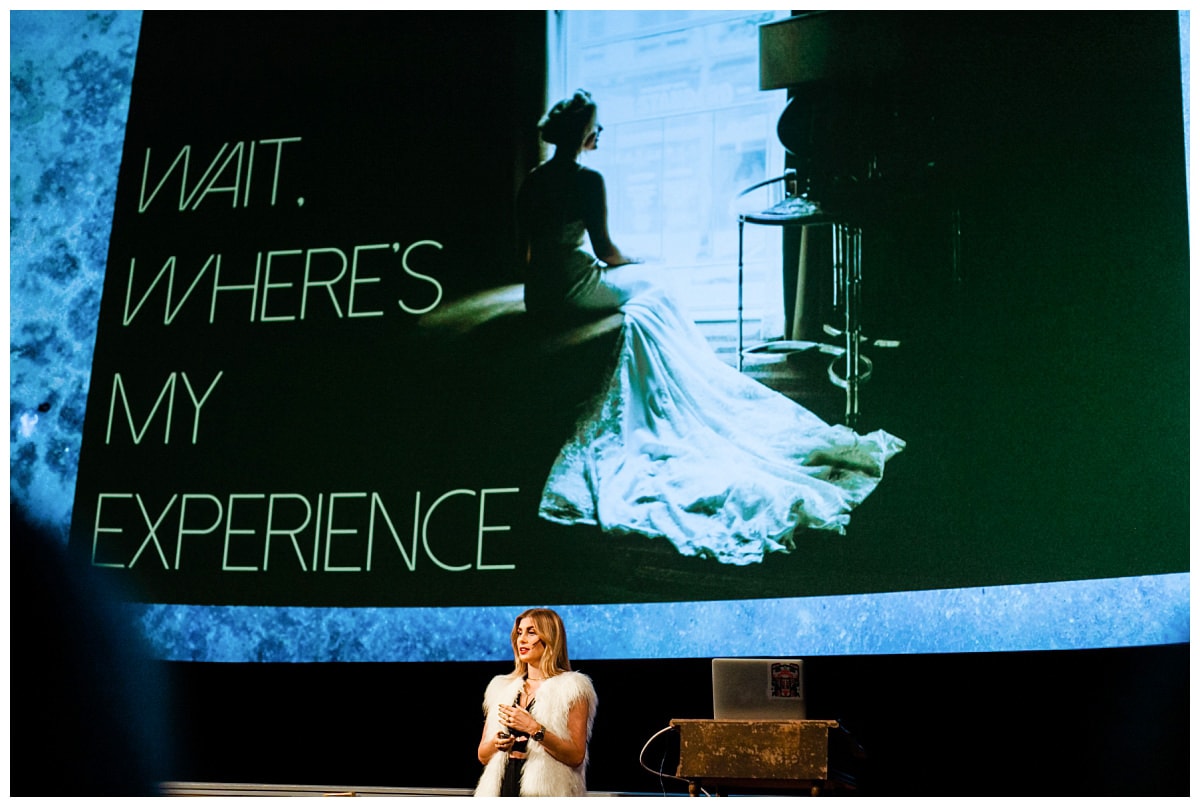 Ben and Erin Chrisman – they are crazy shooters.
"Loose the ego, and let the photograph find you." – Eli Reed;
Be curious, humble and patient;
Photo always in the room, just you have to find it;
Go where uncle Bob won't go;
Brides does not know what is best for her;
Remember always to SMILE!
Jasmine Star – I had a feeling I already knew her. While I was still living in the United States I have watched all her Creative Live lessons. And already used to her fast spiritual talks.
Focus on our strengths, be yourself,  it is not what you get, but what you sacrifice to get that;
You are better photographer when you feel good;
Know your numbers, cover your fixed costs;
Be at every event that you can attend.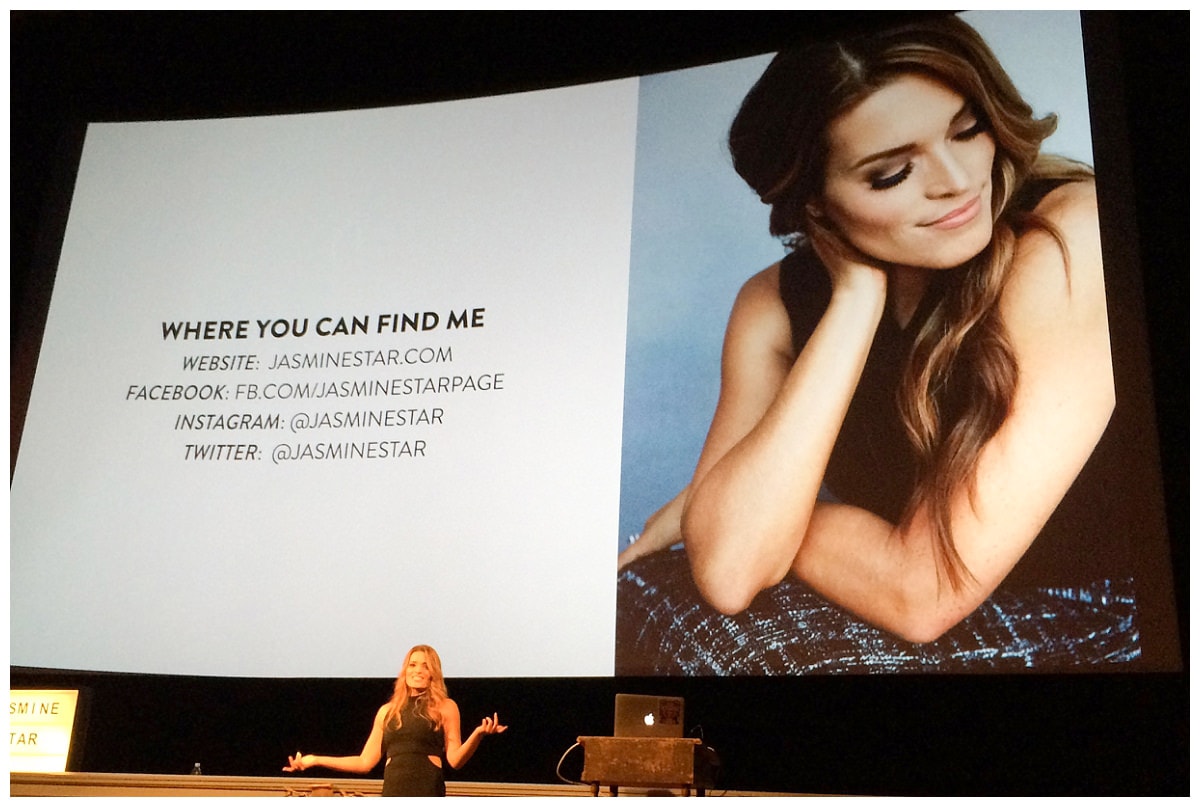 The last presenter was the wedding photography legend Jonas Peterson. Definitely, Jonas is a tear master. He has a great talent to tell stories and make the audience to be in tears.
Find your own way;
Listen before you see;
Keep it simple as possible;
Be not the greatest photographer, but the greatest storyteller;
Focus on people, emotion and listen;
Be VOURNABLE!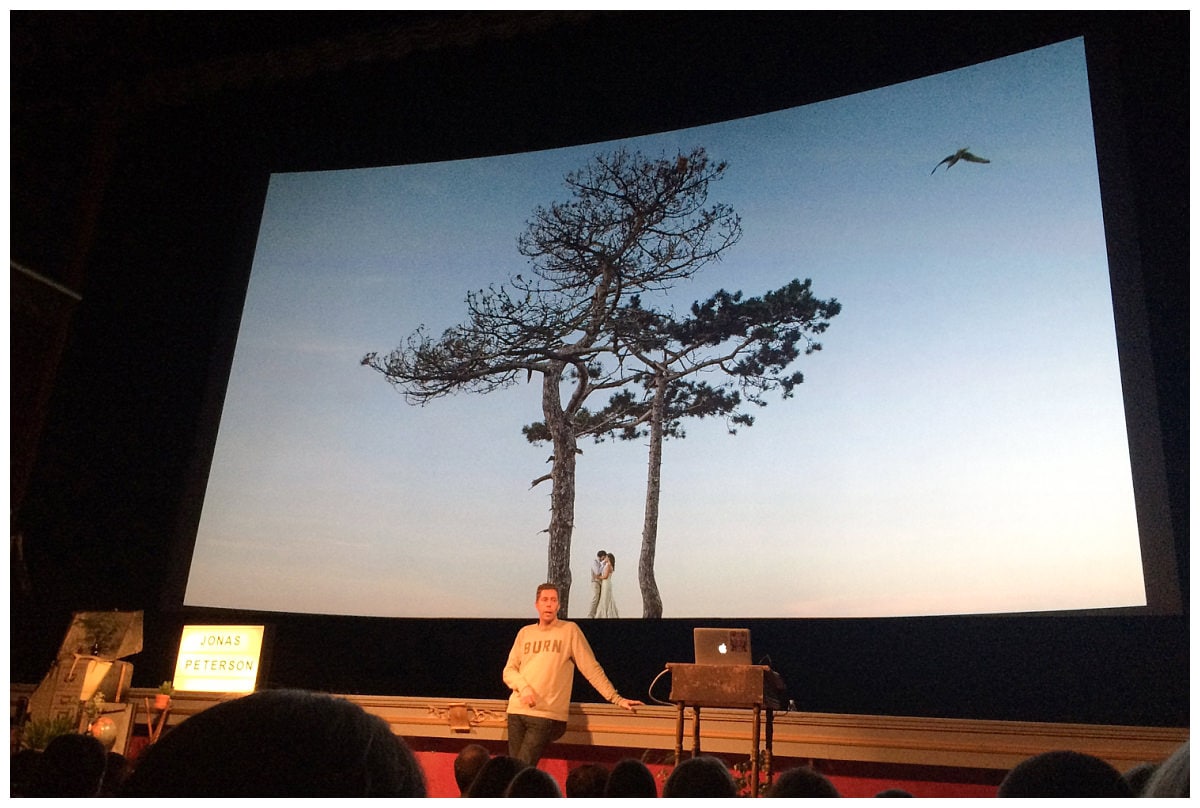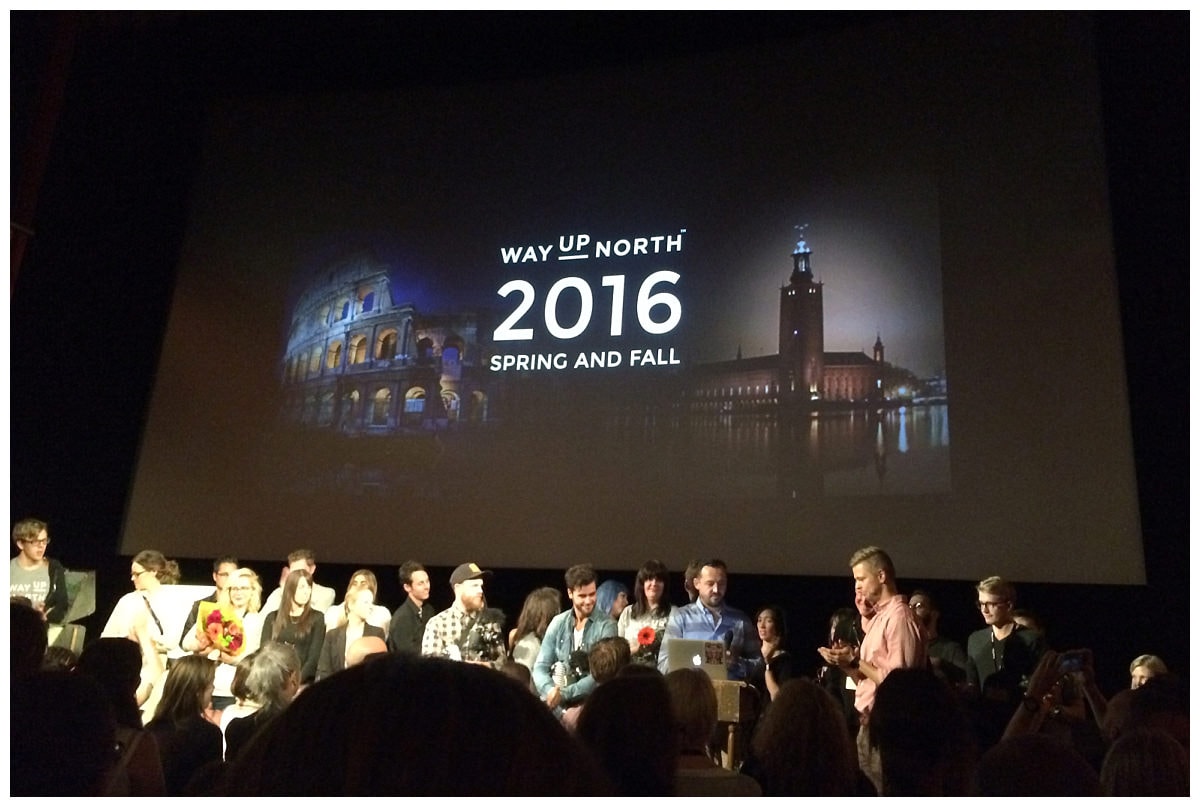 The second day flew by very fast.
however when we went outside we saw Jonas and Ed, we just had to have photos with them! I have a picture with Jasmin too!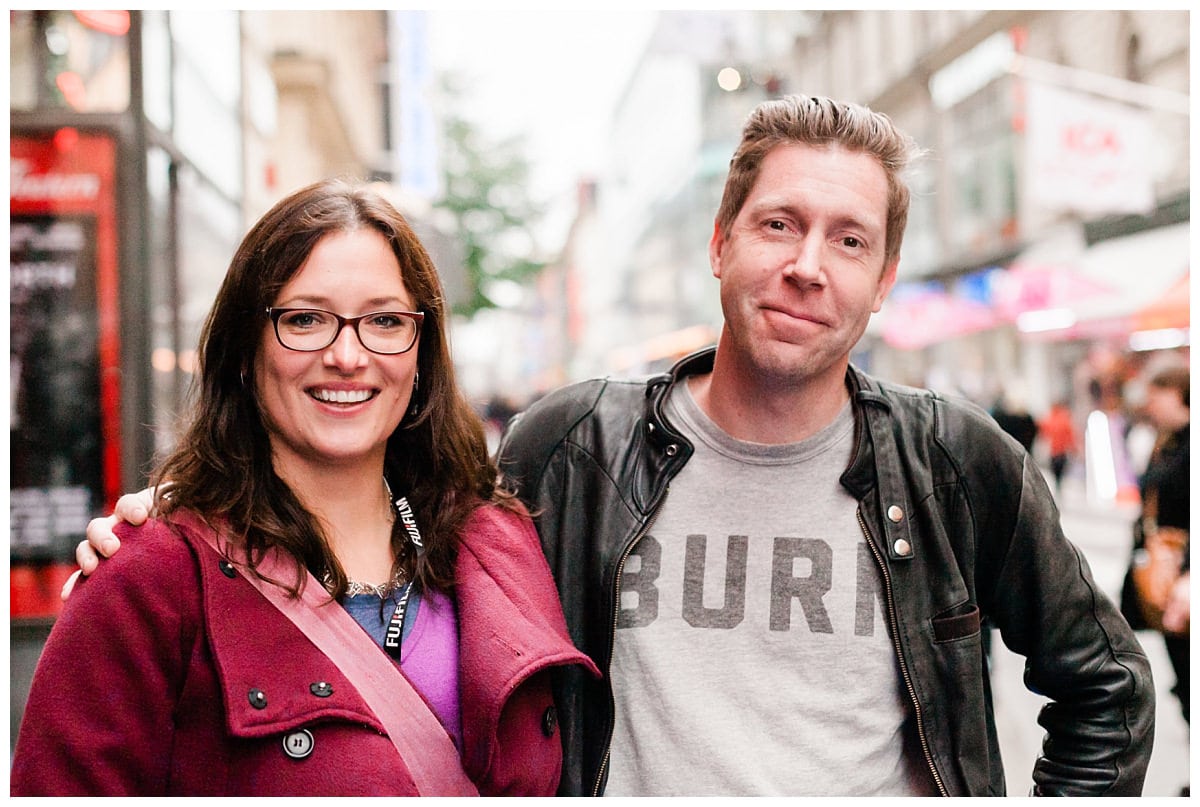 After this event, in the evening there was a party.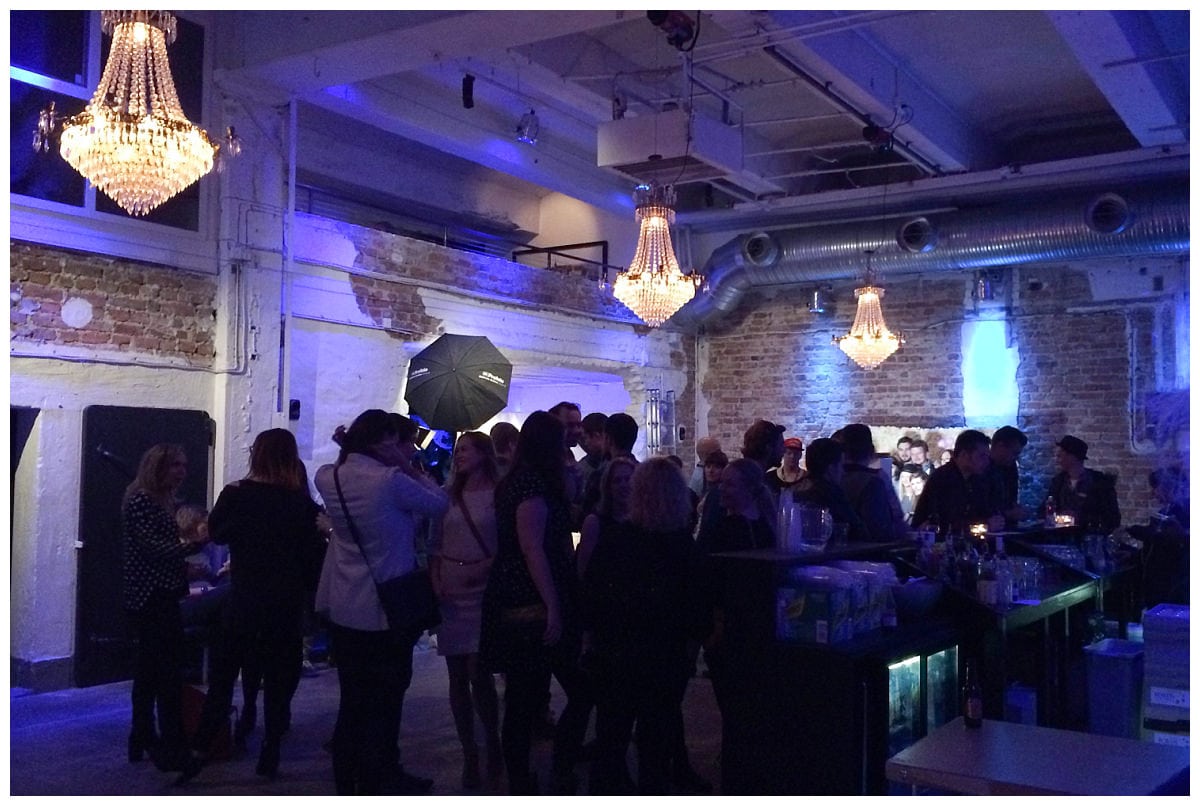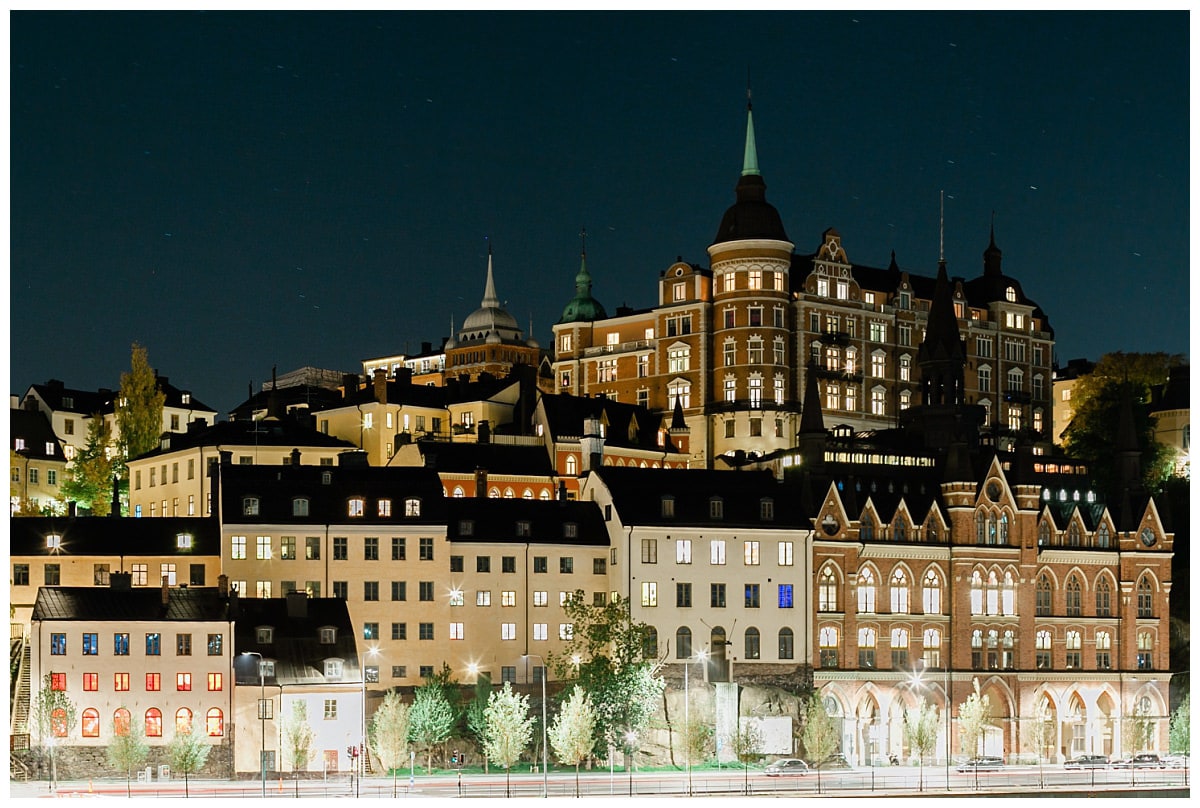 I left Sweden feeling recharged and inspired – having listened to amazing presentations from the speakers and was also reminded of how much I love to explore new places.
Now what?
When emotions settled down, now what? So many things to improve. Where to start?
 
The most important lesson could be paying bigger attention to my couples and give them a better service. To remember what's important.
 
To express. To compose and wait. To curate. To explore light. To be vulnerable. To slow down.
 
This was one of the best learning experiences.
This short video made by the best wedding cinematographer Velare, shows what was it like to be there.
 
If you are planning your wedding in Stockholm, or anywhere for that matter, I would love to document it for you, with love. Feel free to get in touch.
Dar neišeikite, pažiūrėkite į šias istorijas ir pasisemkite įkvėpimo!